Air Suspension systems are an advanced quick, and precision-based technology that offers highly sophisticated pneumatical, mechanical and electronic control systems for enhancing the height and ride quality in just about any passenger or commercial vehicle.
An Air Suspension system consists of several parts that include airbags which replace the factory coil springs in the vehicles original mounting location. Bags utilize inflation to provide lift, drop and maintain certain pressures during or while driving. This pressure comes from a system of compressors and tank which maintain a pre-set pressure in the air tank. The air tank then feeds air to the air manifold or valves. The role of these valves is to direct air in and out of your air springs. 
Airlines are routed between all components usually running along the frame of the vehicle and ultimately ending at the bag. Our premium DOT approved dual walled nylon reinforced lines have a composition of rubber or polyurethane and can be connected directly to the tanks, valves and bags or adapted to custom steel lines that have a cleaner look with the rugged overall construction.
And a remote control or a smartphone app that empowers the user to manage the front and rear ride heights as per their comfort. Traditionally the more air pumped into the air bags the stiffer the ride quality, the less air pressure will offer a smoother ride.
Here are the pros and cons of Aftermarket Air Suspension Systems.
Pros
Comfortable ride and ride height adjustment are two of the essential benefits of using an Air Suspension system. With most vehicle applications you will enjoy a smoother ride and have the ability to adjust this ride quality as needed. You can increase the height to add a firm feel or lower the height and pressure to get a super comfortable and floating like comfort level.
This height adjustability allows you to maneuver steep inclines, speedbumps or any other obstacles you may encounter while on the road.
The other very important aspect of air suspension is it's load baring capabilities. In almost all vehicles the overall axle capacities are increased by at least 50% and are able to retain the height keeping you level and safe on the road. Some of the larger air systems for the F350 / 450 are capable of 20k lbs of load over the axle.
Cons
In the earlier days, air suspension systems were quite complex and rigid. But with advanced technology and precision-based development has made the whole process optimized to provide more performance with an air suspension system.
Invasive Installation process: Your vehicle may need a more complex installation process. Cutting, drilling and welding can be required to install these systems on some cars, trucks and SUV's. Many of the later model vehicle air suspension kits are packed with bolt-on hardware to make installation factory fit non-abrasive. 
Cost can also be one of the main disadvantages of custom aftermarket air ride. Depending on the vehicle and the system you are looking for the price tag can range dramatically. We have done our very best to keep costs extremely competitive for the customer that does not mind getting there hands a bit dirty.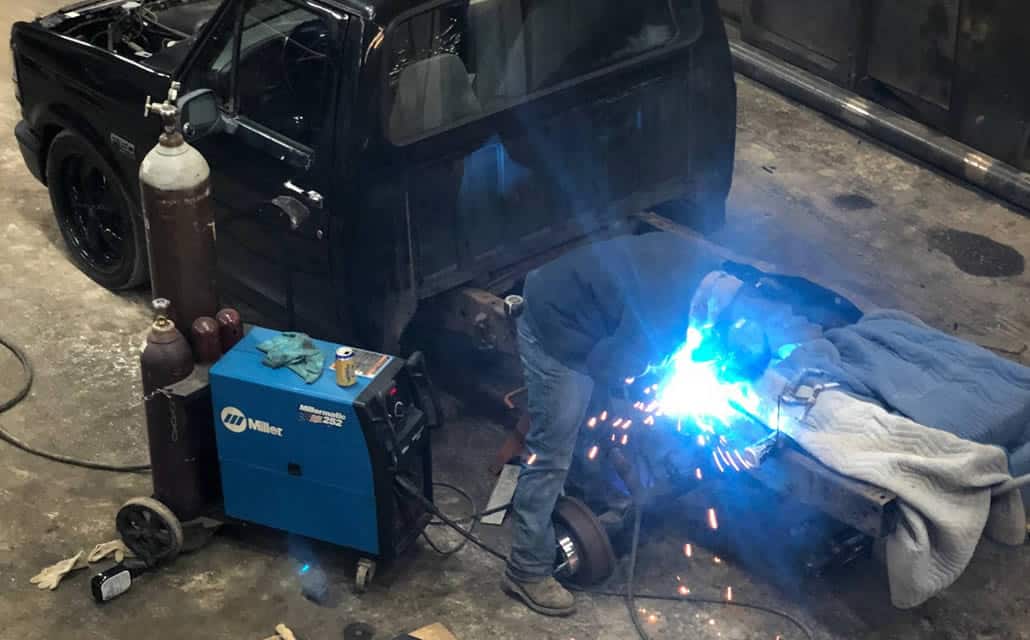 Modern air suspension kits are highly sophisticated and offer impeccable performance to match you with the right comfort and performance level your looking for. At X2 Industries, we are one of the leading organizations for aftermarket Air Suspension products and and complete systems. We have top aftermarket experts happy to help you everyday. Have questions please don't hesitate to let us know!