For those looking for assistance and information on there next air ride suspension installation project, then you have come to the right place!
The below generalized documentation will give you a great understanding of the chassis components installation as well as a deeper perspective of the air management hardware, controls and how everything works together.
Each of our air ride systems are a bit different but certainly offer all the hardware required to build a complete on board air system with controls.
To begin we will discuss our standard street style air ride system witch includes a bit smaller hardware without limiting any of the functionality within your system, and is great for the consumer looking to equip there ride on air without the cost, and need to have a great amount of play time.
Illustrated below is the plumbing diagram for said air management system, and as you can see this kit includes 8 independent brass air valves which will section off each corner of the vehicle with a fill and dump valve per wheel.
FOR MORE INFORMATION CHECK OUT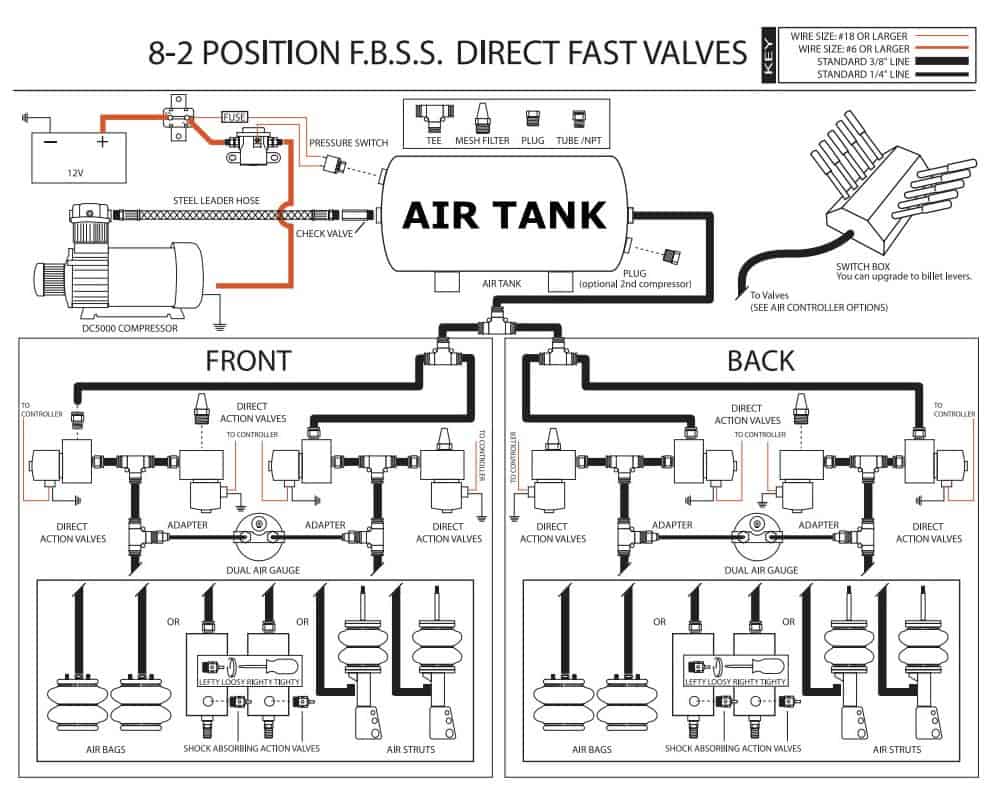 Need some understanding on the installation process of your air management system? The above and below documentation give you the wiring and plumbing diagrams for both our Plug and Play and Standard custom aftermarket air ride kit.