Many late model vehicles come packed with factory accessories. These are called Original Equipment Manufacturer (OEM) accessories or the factory installed accessory parts which are tested and provided as upgrades when the vehicle is purchased. There are thousands of aftermarket custom accessory enhancements that you can add and that are manufactured by third-party organizations. All accessories other than OEM are simply termed as aftermarket auto accessories or custom automotive accessories. There are endless possibilities with these enhancements. Almost any part of the vehicle can be customized to offer additional performance, functionality, and can change the overall look of the vehicle.
Most factory installed accessories are limited by manufacturing cost, regulations and warranties while aftermarket products available for those who want something different. Aftermarket accessories are primarily known to enhance your vehicle by either changing the way your vehicle functions from the factory, or changes the look of the vehicle. Aftermarket accessories also add style, color, and can even increase the luxury of the vehicle. These parts give unique value and identity to your car, truck, or SUVs.
Most of the aftermarket auto accessories and parts also follow general regulations, or they may also provide disclaimers stating that the parts should only be installed for off road use only. Either way many consumers of aftermarket parts and accessories will still use these parts for on road purposes. Depending on the local authorities there could be hefty fines for certain customizations without following local regulations. Also these aftermarket products can void the vehicles manufacturers warranties, so be sure to check with your dealer as to what is acceptable.
Aftermarket products are also known to change the overall value of the vehicle. Most aftermarket products are highly affordable and can take an average vehicle to an all new level. X2 Industries provides said custom aftermarket products for thousands of vehicles.
Some of these custom aftermarket auto accessories include but are not limited to different types of suspension, lighting, internal and external styling accessories, rollpans, steering wheels, door hinges, suicide doors, door poppers, other performance products, and many more corresponding accessories. We also have Aftermarket Air Suspension, Factory Air Suspension, Lift Suspension, Drop Suspension, and other complementary suspension parts. Some of these air suspension parts include pneumatic cylinders, air bags, compressors, pressure safety switches, digital and analog gauges, air springs, air struts, air assist, leveling systems, valves, tanks, air line, switches, complete extreme systems, complete air ride suspension kits, air bag suspension, universal hot rod kits, FBSS air ride, drop blocks, lift kits, drop kits, spindles, and axle flip kits. All these products provide superior performance and add functionality and luxury to your car, truck, or SUV.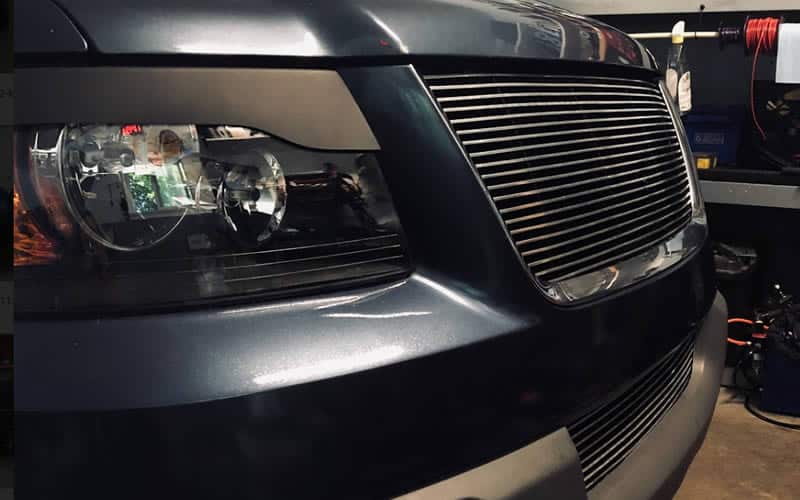 We also provide custom built products like I-beams, coil springs, billet grilles, control arms, handle relocation kits, filler plates, and more. Some of the automotive lighting accessories include home and automotive glow lighting, dome lights, accent lighting, underbody glow kits, cathodes, LEDs, strobes, switches, relays, truck accessories, 4 wheel parts, crystal clear headlights, fog lights, auxiliary truck lights, bulbs, tail lights, projector headlights, halo headlights, neon glowing accessories, truck lighting, wheels, train and truck air horns, air horn kits, electronic horns, intake systems, alarm systems, and shaved door kits.
X2 Industries is one of the top manufacturers / distributors of aftermarket auto parts which includes suspension, lighting, interior parts, exterior parts, and high performance products. Our automotive experts are the absolute best in the industry, offering customized guidance for each and every customer. They can guide you effectively on modifications for your vehicle to add style, and uniqueness to your already sweet ride. All the products are built with industry standard specifications and offer industry leading warranties. For more information or guidance with your custom aftermarket products be sure to get connected with X2industries now!