From one end of the spectrum to the other, we have just about any type of aftermarket shift knob you are looking for. All of our shift knobs are able to convert to just about any shift lever style and adapters are available in all sizes. For our customers shift knobs are an extension of an interior modification and can mimic the exact style you have been looking for. If it is a color your looking for then we have them in every spectrum of the rainbow you can imagine, and even a rainbow colored knob. Stand out from the rest and add that touch of customization you have been looking for to finish off your project right.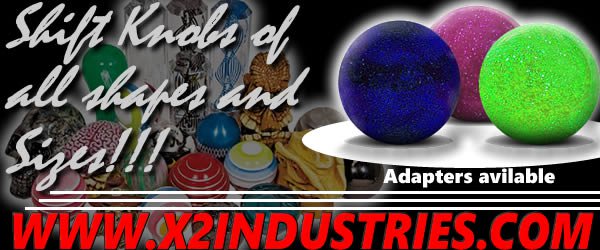 If you do not see the knob you are looking for then simply give us a call as there are always new styles being added. X2 Industries also provides etching services to say a name, or add art to your knob to make it just the way you want it.
Check them out today!